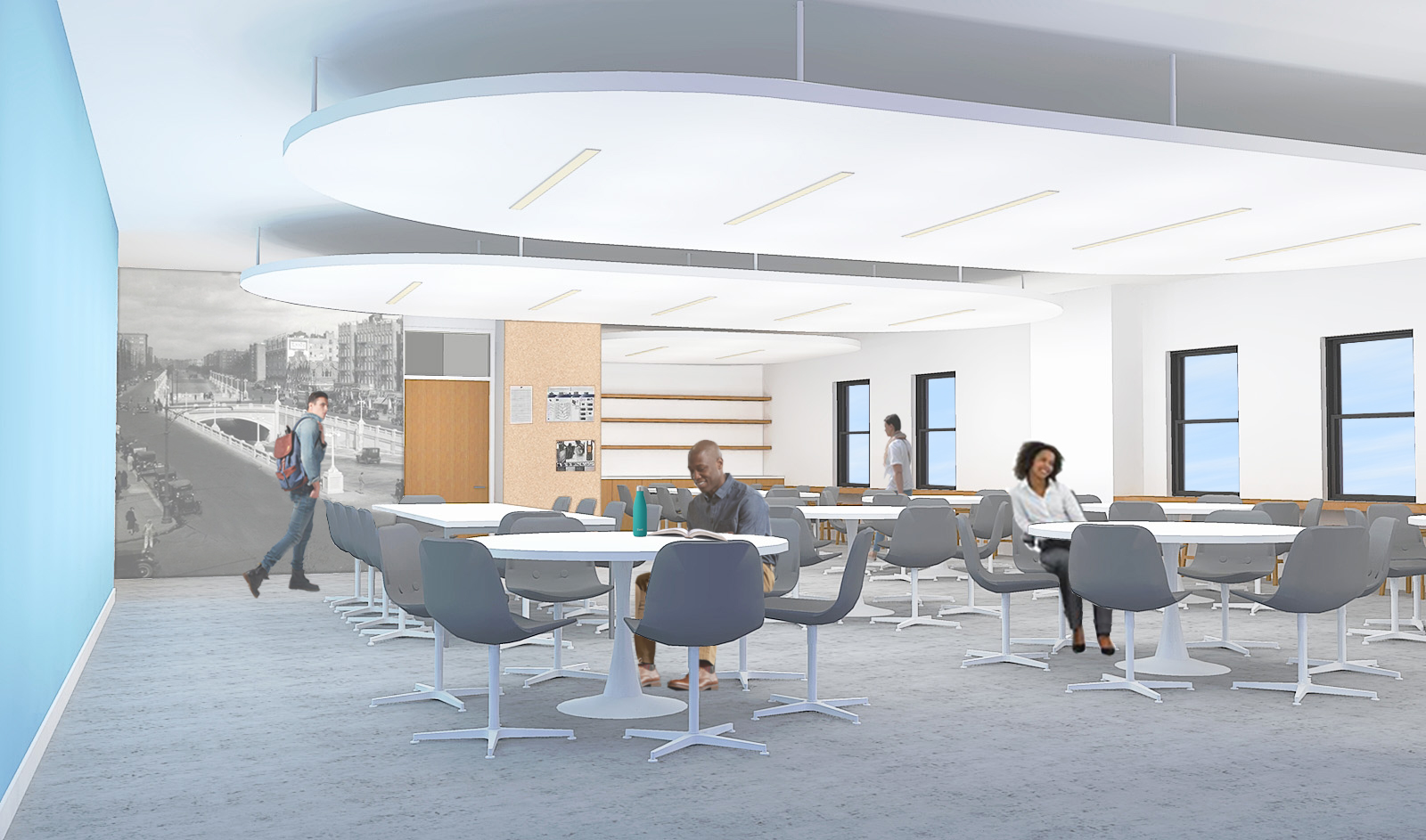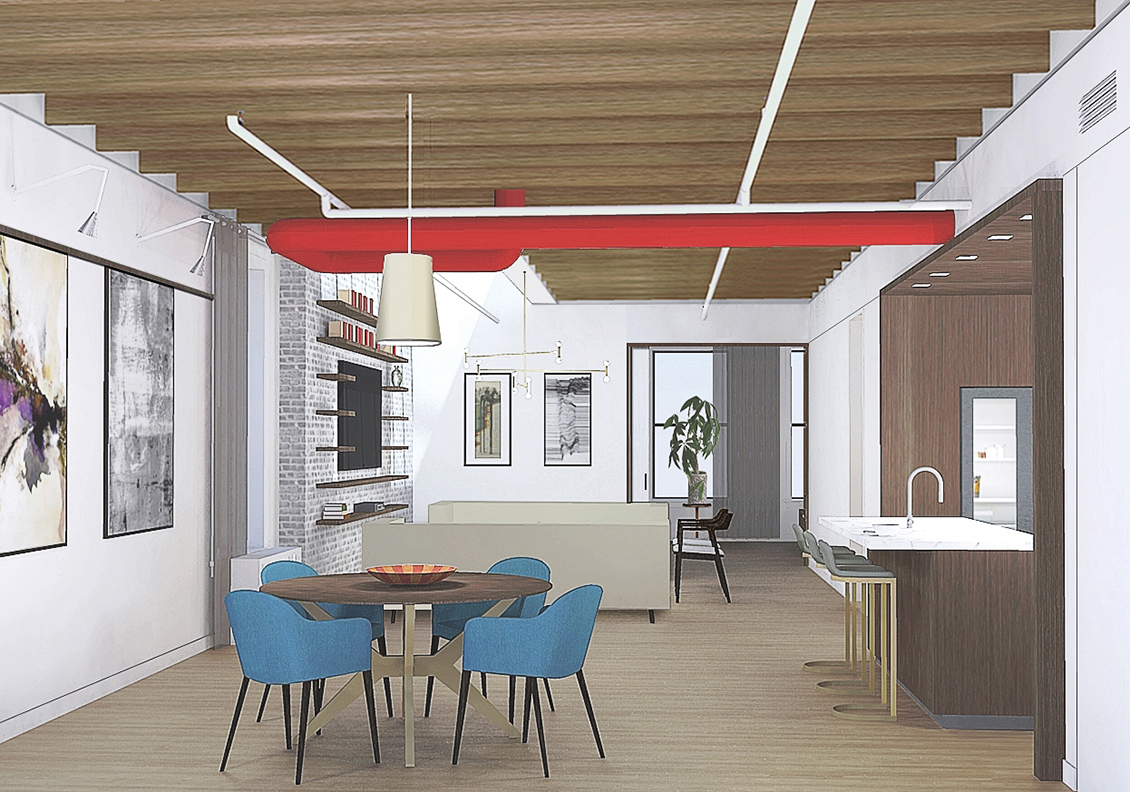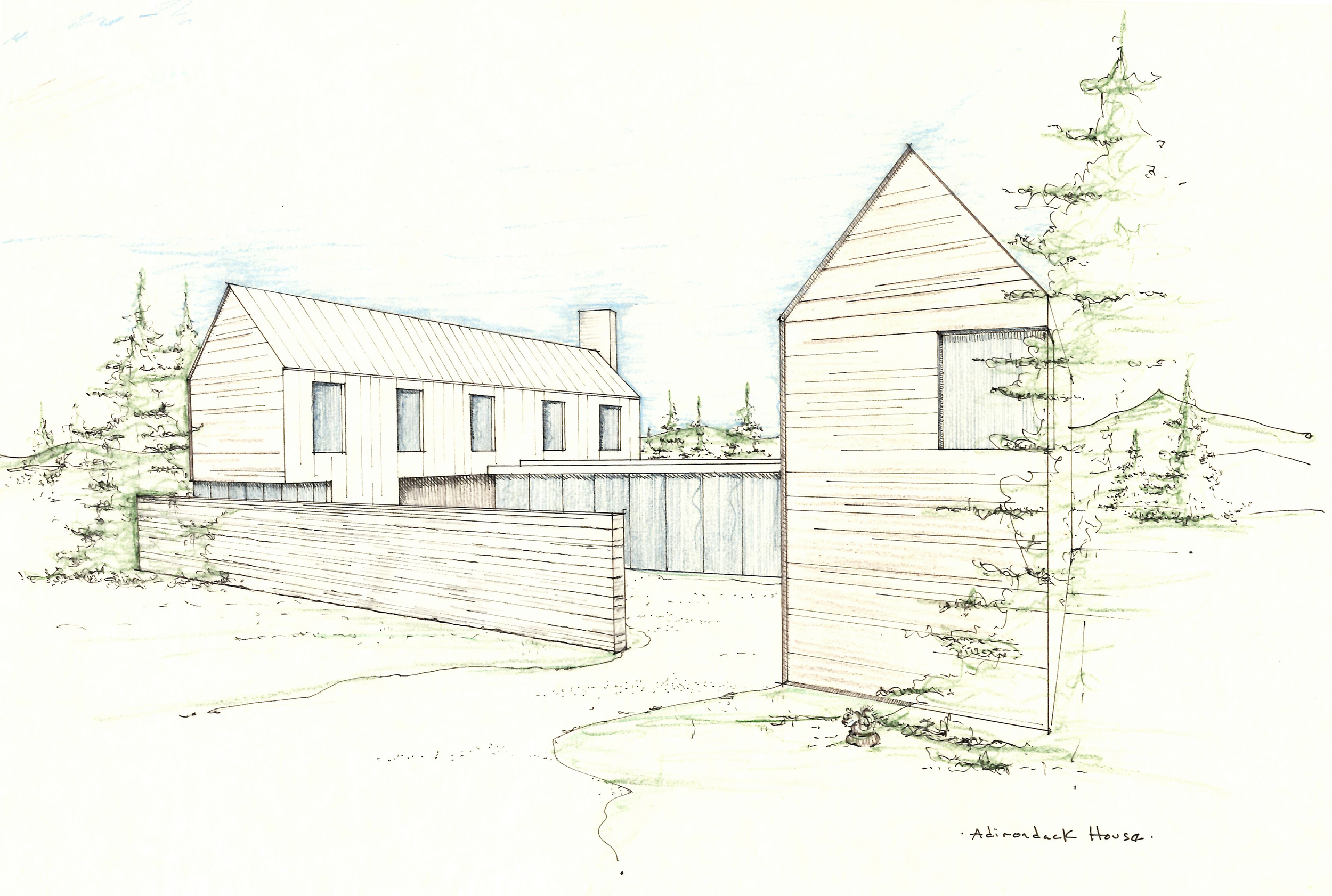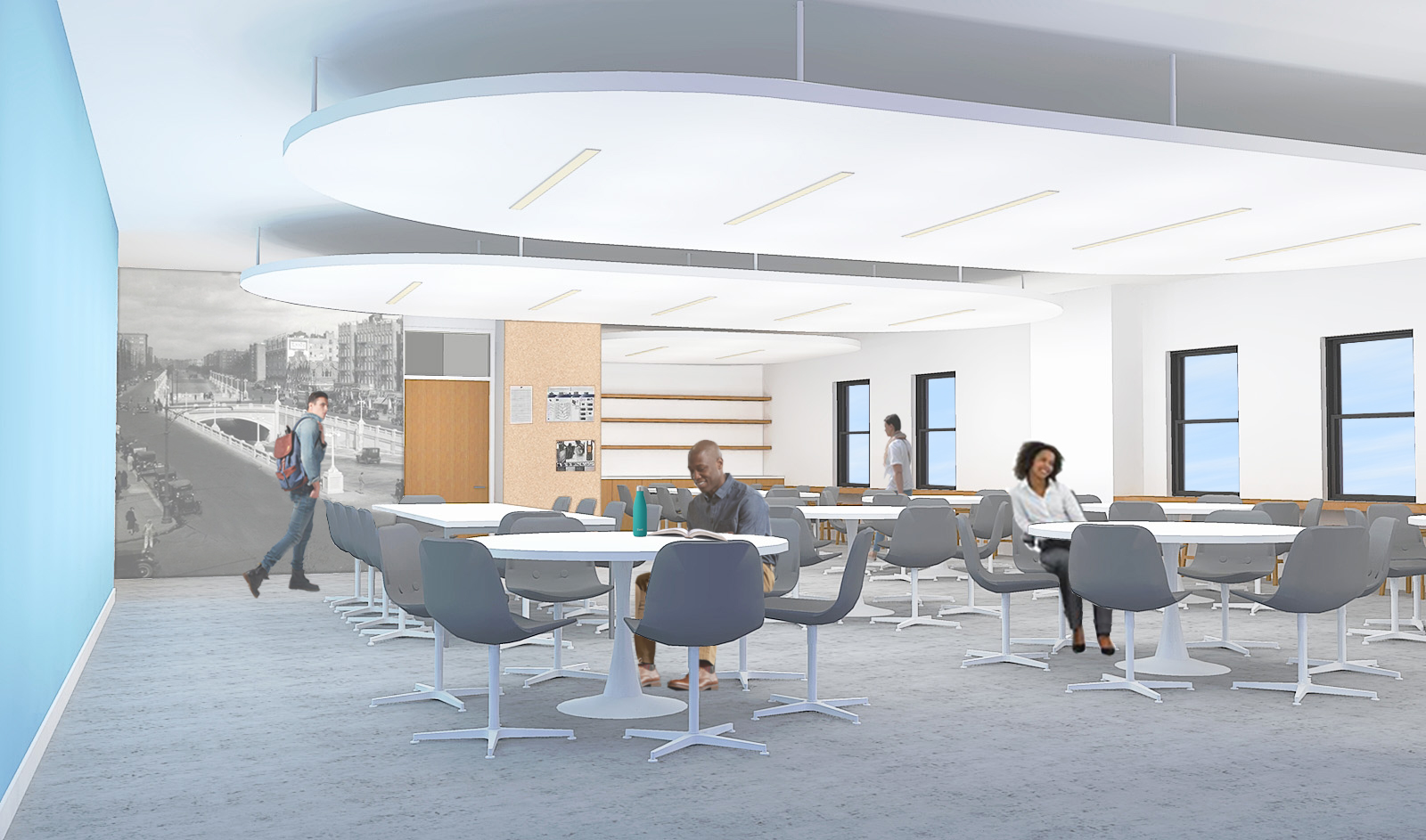 Per Scholas Bronx
League Studio is currently renovating the 10,000 S.F. headquarters for our client Per Scholas. The renovation will update the original facility and modernize the student & staff work spaces. Completion will be in the Spring of 2019.
Prospect Park Townhome
League Studio is renovating a full townhouse facing Prospect Park, NY. The townhome will include a new 3 story addition at the rear, as well as an expanded kitchen and master bedroom. Construction completion is anticipated in Spring of 2020.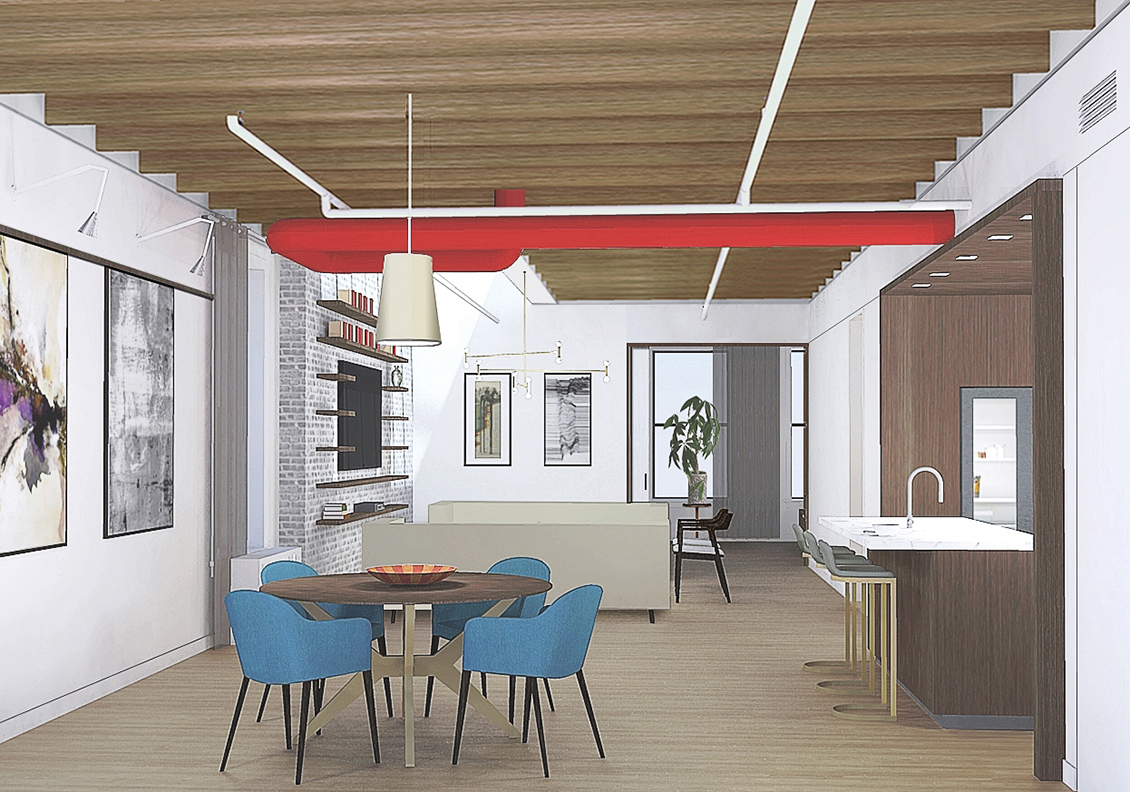 Chelsea Renovation #1
League Studio is renovating a second 1,100 square foot loft apartment in the Chelsea neighborhood of Manhattan. The design is centrally oriented around a large skylight which acts as the focal point of the living and entertaining spaces. A new kitchen and updated bathrooms will upgrade an already visually interesting space. Construction is expected to be completed in the Summer of 2019.
Chelsea Renovation #1 / Kitchen Study
Chelsea Renovation #2
League Studio is currently designing a full apartment renovation at the Chelsea Mercantile building in New York City. The gut renovation will include a new kitchen and bathroom, reconfigured entryway, and a built in entertainment center. Construction is expected to be complete by the Summer of 2019.
Greencroft Comfort Station
League Studio is working with The New York Parks Department, Leroy Street Studio Architects and DLAND Studio Landscape Architects to redevelop a half acre of park space at Greencroft Park on Staten Island. The facility will include a new restroom facility, water fountain play space and seating areas for recreation.
Park Avenue Renovation
League Studio is currently renovating a 4,000 S.F. family home on Park Avenue. Improvements to the home include the addition of loft sleeping areas for children as well as a new family room and improved guest quarters. League worked with multiple consultants, a decorator and contractor to design and deliver the project within a consolidated 3 month timeline.
East 57th Street Renovation, New York, NY
League Studio is currently designing a 1,300 S.F. gut renovation of an existing apartment on New York's 57th Street. The design opens up the current floor plan in order to maximize views out toward Central Park. Other considerations include the incorporation of multiple sleeping spaces for extended family as well as a central gathering area for socializing. Construction will occur in the Summer of 2019.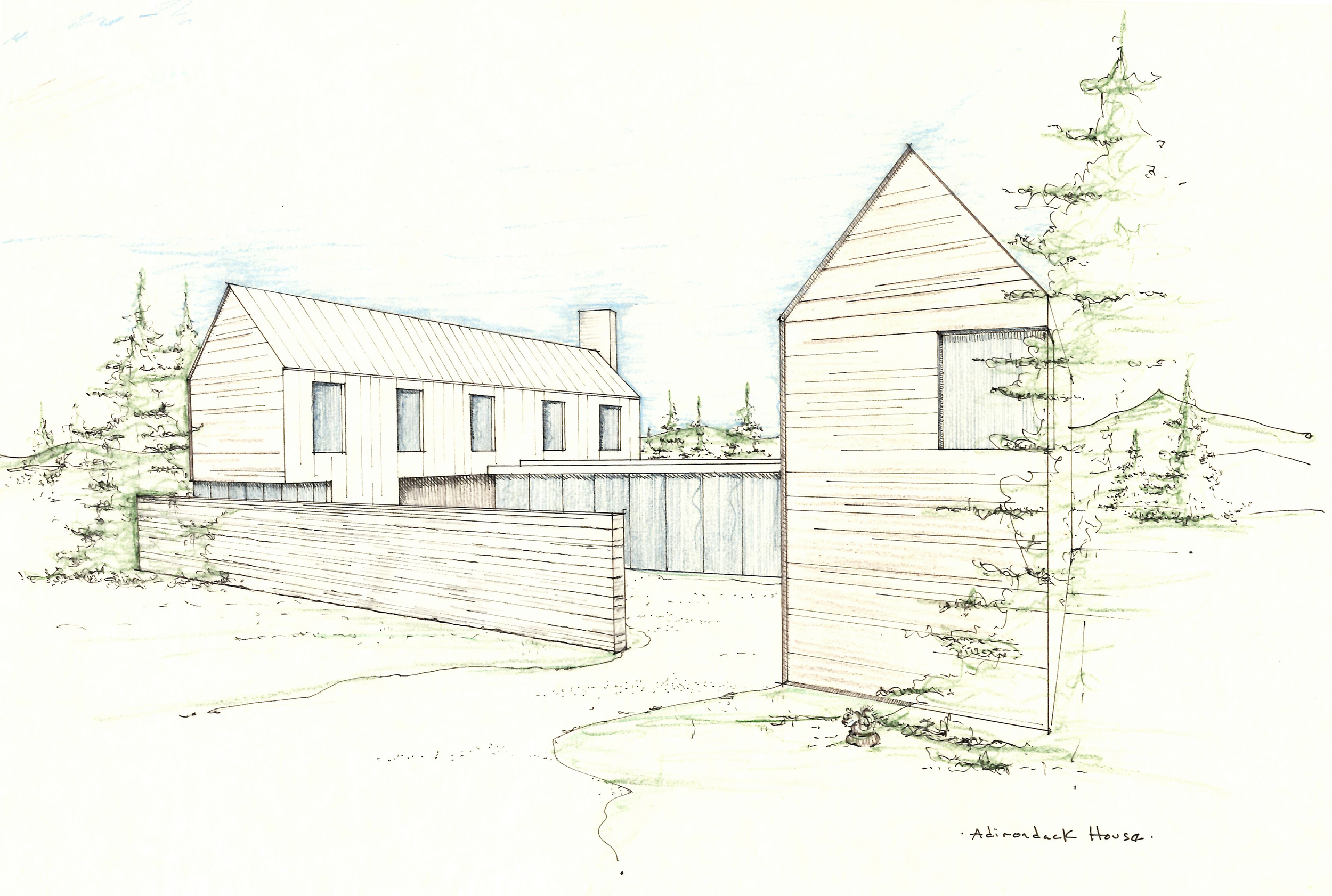 Adirondack House
League Studio is currently undergoing a residential design study for a private client in Upstate New York. The home is comprised of a transparent central living space which is open to the views of the mountains beyond. Flanking the central living space are two private wings containing sleeping quarters and a retreat study which acts as a refuge from busy urban life.